The Bopcats

"Ain't no stoppin' them cats what's boppin"
"The Bopcats" are a rockabilly band from Richmond, Virginia playing bars and parties for twenty plus years up and down the East coast. Our musical tastes run from Elvis, Eddie Cochran, Chuck Berry, surf and even a few originals.
The members are (l to r)........
Lindy Fralin - Guitar & Vocals
Paul Hammond - Drums & Vocals
Steve Hudgins - Bass & Vocals
Just a bunch of guys trying to have a little fun...
RICHMOND TIMES DISPATCH ARTICLE

OUR FAVORITE LINKS

OUR MUSIC

OUR PHOTO ALBUM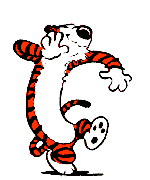 OUR UPCOMING SHOWS

CONTACT THE BOPCATS